Our Members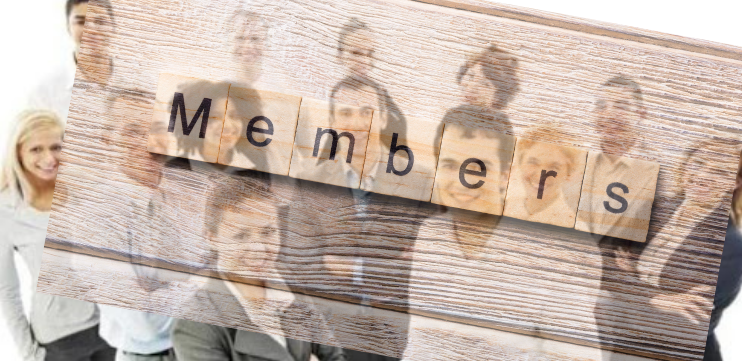 Meet the Collective Impact Alliance
William Bloomfield, PhD.
Bill Bloomfield is founder of Civic Strategies Partners, a U.S.-based consulting group whose work involves developing effective and pragmatic policy and program solutions to improve education, workforce and community development. He is known for bringing uncommon coalitions of public, private, philanthropic and community stakeholders together to build effective and replicable models to improve the lives and futures of vulnerable youth and young adults in high poverty communities.
Bill holds a PhD. in Social Policy from Brandeis University's Heller School for Social Policy and Management, studied International Development at Lesley University's Graduate Studies Program and earned a B.A. in Education from the University of Akron.
T-DETiziana Dearing
Tiziana Dearing is Associate Professor of Macro Practice at Boston College Graduate School of Social Work and heads her own consulting practice. Her teaching and consulting both focus on social innovation and leadership. Tiziana served as the start-up CEO of Boston Rising, a community-based poverty alleviation initiative, and was president of Catholic Charities for the Archdiocese of Boston before that.
Tiziana holds a Masters in Public Policy from Harvard University's John F. Kennedy School of Government, where she was a Kennedy School Fellow, and a Bachelor of Arts in English from the University of Michigan.
Stephen Greeley
twitter @StephenGreeley1, Steve Greeley on LinkedIn
Steve Greeley is president of DCA, a Boston-based organization that has been making collective impact work for more than 20 years. He has led the development of partnerships and initiatives that have advanced early childhood education and literacy, strengthened the pre-K to adult education pipeline, launched the nation's largest non-profit dedicated to protecting youth from tobacco addiction, halted the spread of HIV/AIDS in Greater Atlanta, created a national sleep health movement, and aligned regional workforce and education priorities.
Steve earned a Master of Science degree at the Boston University School of Public Communication and a B.A. at the University of Massachusetts in Amherst.
Paul Hattis, MD, JD, MPH, FACPM
Paul Hattis has spent his career as a physician-attorney in health administration, health law and policy, and in preventive medicine. Paul is senior associate director of the MPH Program at Tufts University Medical School and is on the faculty of the Department of Public Health and Community Medicine. He is also active on the national scene as a health care consultant, working to advance chronic disease care and public health at community health centers as well as helping hospitals define their community benefits mission. Paul has worked on national initiatives to systemically broaden the diversity of the health care workforce and to create organized voluntary efforts by physicians and other clinicians to improve access to care for the uninsured.
Paul received his medical and law degrees from the University of Illinois and his MPH from UCLA. He holds a BS from the University of Michigan.
Katherine Loflin, PhD.
Katherine Loflin, widely known as the "City Doctor", is the principal of Loflin Consulting Solutions. Katherine is a thought leader in the placemaking field, presenting at TEDx and other gatherings around the country and internationally. She advises elected officials, urban planners, foundations, business and community leaders and academic institutions on using the placemaking model to fuel economic development and bring overall community improvements to life.
Previously, Katherine was program director at the Knight Foundation, serving as the foundation's expert on civic engagement. She holds a PhD. in Social Work from the University of North Carolina at Chapel Hill and a Masters in Social Work, also from UNC at Chapel Hill.
Marah Moore
Marah Moore is the founder of i2i (inquiry to insight) Institute. The Institute specializes in participatory, integrated evaluation planning and implementation. Marah has worked with community, statewide and international initiatives supporting effective and sustainable social change. Her interests include health, child welfare, early childhood and youth development and community mobilization.
Marah is an associate with the Human Systems Dynamic Institute, where she chairs the evaluation work group. She earned a Master of Community and Regional Planning (MCRP) from the University of New Mexico and holds a BA from St. Johns College in Santa Fe.
Theresa Reynolds
@IncSOAR Theresa Reynolds on LinkedIn
Theresa Reynolds is a senior consulting associate for DCA andpresident of Successful Options for Achieving Results Inc. (SOAR). Previously, she was senior vice president for the North Carolina Piedmont Triad Partnership, a regional economic development marketing group, where she managed a $15 million U.S. DOL Workforce Innovation in Regional Economic Development (WIRED) Grant. Theresa also served as executive director for the Northwest Piedmont Workforce Development Board, which received 13 national awards for innovation during her tenure.
Theresa is a Global Career Development Facilitator Instructor and a National Association Workforce Professional. She earned a Master of Science from Troy State University and a B.S. from James Madison University.
Gary Stockman
Gary Stockman, former CEO of the international public relations firm, Porter Novelli, is a consultant to companies looking to deeply engage their customers, establish new markets and drive product growth through social media. He also has a long track record in helping organizations adapt consumer marketing techniques to address difficult public health challenges. His latest is serving as chair of the Harvard Medical School Division of Sleep Medicine Executive Council, working with the division to launch its national sleep health campaign.
Gary holds a bachelor's degree from the University of Rochester.
John Williams
John Williams is a senior consultant at DCA and a senior training and technical assistance associate at EDC, Inc. John has been instrumental to a series of efforts to improve early childhood education and health care, notably in the Mississippi Delta region. For six years, John worked with the Alliance for Early Success, the Center for Education Innovation and the Committee for Economic Development toward building a public pre-kindergarten education system. In the spring of 2013, the Mississippi legislature passed its first bill supporting public early education.
Earlier in his career, John was a program director for the Knight Foundation. He holds a Masters in Public Administration from the University of Southern California and a Bachelor of Science from Cornell University.